ETGi Grup is an authorized reseller of Murf Text to Speech online software.
Murf is a voiceover software that performs  text to speech with realistic AI voices for podcasts, videos, and all your professional presentations.


Murf is also a quality, cost-effective solution for creating voiceover narration for our e-learning content.


Murf offers a selection of 100% natural sounding AI voices in 20 languages to make professional voice over for your videos and presentations.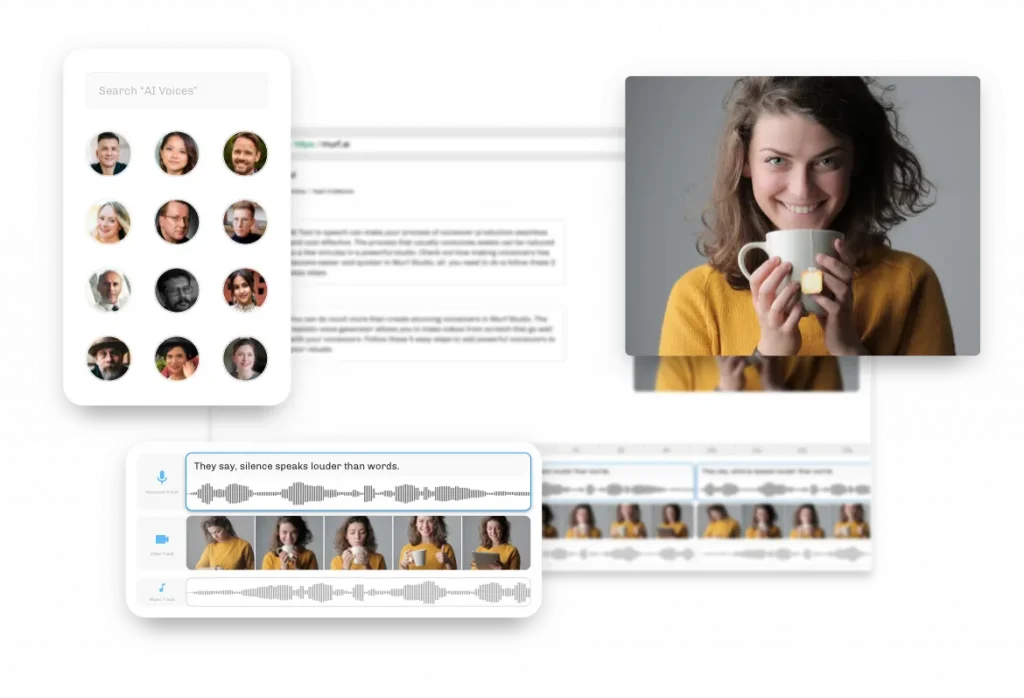 Choose from over 110+ voices in 15+ languages
Add video, music, or image
A voice maker that allows you to upload your creatives and sync it with the voice of your choice.
AI voices to capture the right tone
Play with pitch, punctuations and emphasis to make the AI voices carry your message however you like.
AI powered grammar assistant
Integrated grammar assistant to write and edit impressive scripts, and turn them into powerful voiceovers, all at one place.
Convert home recordings to voiceovers
A realistic voice generator that will help you turn your home recordings into professional voiceovers.
Now collaborate with your team
Check out the Enterprise plan to directly collaborate with your team on projects.
Curate your digital voice without any voiceover experience or skills
Murf Studio is designed to generate and edit voiceovers with ease.
Spend less to create voiceovers faster
Voiceover production that used to take weeks, now takes minutes in Murf Studio.
Access to the entire library with a single subscription
Murf's extensive library of voices in various languages keeps growing.
Supports both audio and text based inputs
You can add your text or audio file to instantly convert them into the voice of your choice.
Premium voices for your premium content
We go the extra mile to ensure your content is of the highest quality.